Rent a dumpster within your locality to cut on cost of delivery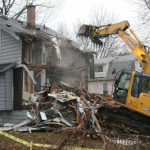 When you have a construction project, one of the things that you have to consider is waste management. There will be a lot of waste materials generated in the project, this is more so if the activity in question involves demolition. It is expensive to buy a dumpster, especially knowing that you may not use it anywhere else, this applies to both the contractors and homeowners.
A home owner will have to wait until such a time when he or she will have the next project to use the dumpster, the contractor may use it in the next project but the nature of work may dictate moving it to the area where the project is located something that would turn out to be too expensive. To cut on the cost of buying a dumpster, there exists a rental service. When you have a project you only need to rent a dumpster, this not only cuts on the cost but also makes waste management such a smooth activity.
There are different sizes of containers that one can hire; this will largely be determined by the size of the project. The period at which the container will be hired will also determine the cost that will be incurred to obtain and use the dumpster. This means that a contractor or a home owner should have accurately estimated the duration that the project will take to help in determining the size of the container that might be required.
This will also help in estimating the cost that may be incurred in renting a dumpster.  When you rent a dumpster MA you will reduce the cost of the project, the cost incurred during the delivery of the container is normally high if the distance is long, and therefore contractors and home owners are advised to hire it within their locality.
---
---